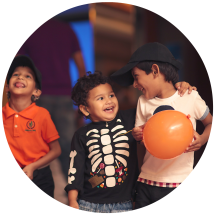 'We Merge to Surge' celebrates the undying spirit of those little hearts, who scaled deafness with unrelenting courage and determination. The perseverance and cooperation with the systems, processes and people who were instrumental in this gruesome treatment journey exhibited by these spirited little children, deserves a special salute.
'We Merge to Surge' celebrates the joy of hope and fulfillment, experienced after the completion of the treatment journey laden with pain, challenges and obstacles of all kind and nature. An achievement that led these children – from despair to confidence, from silence to sound and from deafness to hearing.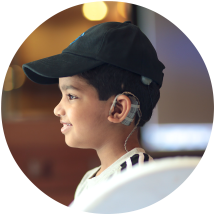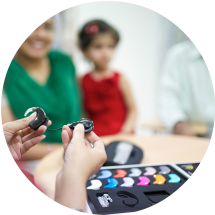 Celebrating
MEDICAL SCIENCE
'We Merge to Surge' celebrates the wonders of medical science and the pure intent of its professionals, who have worked tirelessly with unmatched dedication to bring sound and hearing into the lives of these children. No words can define the value of the skill, precision, expertise and patience, used decisively, to arrive at these results.
'We Merge to Surge' celebrates the magic of technology and advancements in the field of medical research, devices and machines. A magic which has truly and literally turned this disability on its head, to lend these little souls – the power of hearing.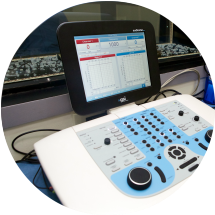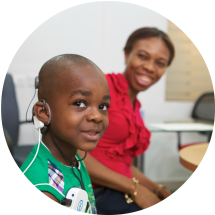 Celebrating
INCLUSIVENESS
'We Merge to Surge' celebrates the vision of an inclusive social fabric,laden with opportunities for these children to merge, co-exist, compete and in some cases surge ahead of the competition. A world of inclusion which breeds more such fearless little hearts, more such journeys and more such success stories.
A soulful poetry by Mahrukh, out to touch the deepest parts of your heart. The recitation is presented around a beautiful play of music and visuals so that the words flow beautifully to rest themselves as thoughtful sounds in your conscience.
Let Kushagra crack you up with his witty rendition, of what the world calls – Stand Up Comedy. Let the heaviness in the head slide away for a brief moment, as pun, satire, irony and jokes take over your mind to see the humorous perspective of hearing loss.
A jugalbandi of two most beautiful classical Indian dance forms, performed by the very talented young ladies – Arushi and Tanya. Experience the harmony of physical movements on a set of calculated beats and music – Experience sound through dance.
A song for hope and hope for all. Let Arnav string you up in chords, as he plays the guitar, while Chhaya presents the ghanti jingle at a note and tempo which best represents the state of mind of all who suffer from hearing disability. Sing with them, surge with them.
Sounds through
"Celebration"
The pinnacle of excitement in the list of cultural performances is reached at by a group dance performance depicting celebration after victory over hearing loss. The performers are an Unintended Mix of Children. Shake a leg and clap along. Stand for inclusion, stand for them.
At the 'We Merge to Surge' event, we have planned a showcase of beautiful performances, heartening success stories, informative talks, and memorable experiences. We urge you to be there, interact and participate. Take back a piece of our belief and hope and play your part to encourage more such hearts, more such journeys and more such success stories.
If you ever feel that you should add to efforts, then we have systematic formats whereby you can make your contributions.